We love Oregon just as much as you do, and now we have a free platform to share, explore, restore and work together to preserve the beauty and wonder of Oregon.
We Are Oregon
That Oregon Life is a beautiful, endless platform for all Oregonians to share their amazing photos, videos, inventions, recipes, favorite spots, crazy adventures, healthy life hacks, DIY, great ideas, fun road trips, your hopes and dreams, and everything between. We love sharing great Oregon content and giving credit because Oregon is full of amazing talent and beauty. From local artists and entrepreneurs, to historians and musicians, and all the other organizations or crazy fun things that make Oregon so great!
We are Oregon-grown outdoor enthusiasts who love exploring new locations and sharing amazing experiences. As true Oregonians, we respect our environment and Leave No Trace when discovering local beauty. That Oregon Life followers love adventure, amazing hikes, spectacular Oregon locations, delicious food & drink, must-see view points, cool road trips, DIY projects, great local shops, and supporting local business.
Leave No Trace
Our purpose is to cultivate a welcoming environment where people Leave No Trace and learn to be more tolerant of others, to bridge gaps, work together as a community, find common ground, and create sustainable solutions the Oregon way. That Oregon Life is a place where Oregonian citizens, organizations and businesses can flourish. We connect and learn from each others' experience to grow, thrive and prosper together in harmony. Join us, and surround yourself with Oregon inspiration.
Protect, Restore & Preserve
We have something special going on in Oregon, and we want to protect it. That Oregon Life loves and supports "Oregon-minded" brands that are willing to help make a positive impact in our communities.
Our goal is to provide the best premium Oregon content for our fans to enjoy and share. That Oregon Life has long been a trusted source for the best Oregon has to offer, and our community continues to grow exponentially. Founded and run by passionate, life-long Oregonians, That Oregon Life understands that Oregon is not just a place to live or visit. Being an Oregonian is a way of life, and the spirit of Oregon can be found all around the world. This strong local knowledge and Oregon awareness has organically grown to reach 10 million people every month. Oregonians can't get enough of That Oregon Life.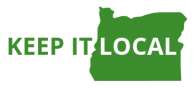 As an Oregonian, you want to see more great Oregon content with less ads getting in the way. We agree! At That Oregon Life, we prefer premium Oregon content with limited ads that do not interrupt user experience so you can always find what you're looking for with ease. Much like the high-quality handcrafted beers and cocktails found in Oregon, we are the craft website for all Oregonians to enjoy.
Oregon's Heart of Adventure
The heart of Oregon and That Oregon Life beats with adventure, exploration, community support, tolerance, and the simple joys of enjoying our beautiful state. That Oregon Life is not just about Oregon, it's a state of mind. Our fans are active and they can take a joke like a true Oregonian who's not afraid to keep it weird.
The spirit of That Oregon Life was sparked in 1859 and has since evolved into an army of loyal Oregonian followers. At That Oregon Life, we welcome all Oregonians new and old with open arms. True Oregonians love to exploring the wonders of Oregon, sharing adventures, respecting our environment, and being tolerant of all other Oregonians.
Making a Difference
Every single company who markets on That Oregon Life must be Oregon Minded. That means the businesses and organizations you see in our Premium Ads are Trusted & Verified "Oregon Minded" Brands so that our fans can Click with Confidence. By working diligently with our partners to Protect, Restore & Preserve Oregon, we make Oregon a better place to live, learn, and play.
Learn to Laugh
Being an Oregonian is also about having fun and learning to laugh a little. One hot topic that's no laughing matter is the insane increase of road congestion and traffic throughout Oregon.